Where to Grow
There are big waiting lists for most allotment sites, but places do become available from time to time.
However there are other ways to gain access to growing space. Our community gardens don't just share the work, they also share the produce, and share gardening experience. They also provide holiday cover in terms of watering etc.
If you want a place to call your own, see our Garden Sharing scheme below. You may also be surprised how much you can grow in in your back yard here .
---
Allotments
If you don't have garden space to grow fruit and vegetables, then you might think about an allotment.
Macclesfield has several Allotment sites:-

View Allotments in Macclesfield in a larger map

In April 2013, The Macclesfield Express reported that Macclesfield had a list of 460 people waiting for allotments.

The article includes a table listing the local sites and their sizes.
read the article

Don't Wait!
why not use our
Garden Share Scheme,

or

Use one of our
Community Gardens
to grow your own food and share experience with other gardeners.
Chanel 4's Guide to Keeping an Allotment

Meeting Community Demand for Allotments

If you are retired, Macclesfield's U3A has an allotment group
which sometimes have allotments available more
---
Garden Sharing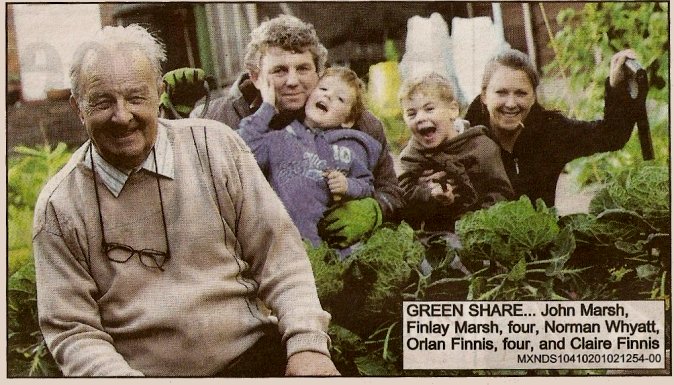 An alternative is to consider making an agreement with a neighbour or local business to use some of their land.
We have a list of plots that are available for sharing on our "Garden Share" page here


Channel 4's Landshare Site, set up by Hugh Fearnley-Whittingstall
to 'match-make' between keen growers and available land, doesn't seem to be working too well around Macc, so we have set up our own Garden Share scheme.

---
Small Spaces: Windowsill, Balcony, Backyard, Veg Patch
You don't have to have a large garden to be able to grow your own.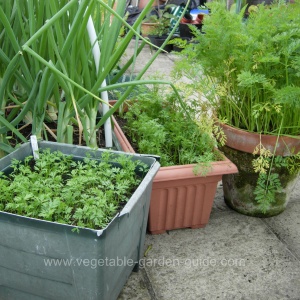 The BBC Dig In website
has a good guide to the use of small spaces
here
Squre Foot Gardening is another source

And Allotment.org offers this guide