Background Information
Other Local Gardening Groups
Gardening Clubs, Horticultural Societies, Allotment Societies, Incredible Edibles
in Macclesfield and East Cheshire.
(Click on the map pins for more information)


View Macclesfield Horticultural Societies and Gardening Clubs in a larger map
Local Sustainability Groups
We are happy to publicise other local groups working on responses to Peak Oil and Climate Change.
If we can support each other and avoid duplication of effort, all well and good!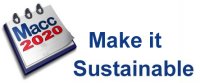 Macc2020 is the Transition Movement for Macclesfield

Community Garden

Horticultural Soc

Rec ground
Sustainable Edale





Sustainable Sandbach

ECOGS - East Cheshire Organic Gardeners offer a programme of lectures
and garden visits for novices and experts alike. Visit their web site .


Better than Recycling: Arrange sameday collection and re-using of your surplus goods .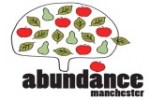 Abundance Manchester is a project which picks surplus or unwanted fruit from gardens and public trees around South Manchester and distributes it to local groups and communities.