Support for Schools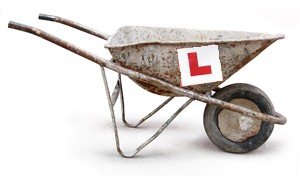 In recent years, Food4Macc has helped 12 local schools provide food growing learning facilities, by purchasing equipment and providing the labour to construct raised beds.
If your school has a project in mind please get in touch.
food4macc@gmail.com
or
use the application form.
The Royal Horticultural Society offers lots of useful information about starting a school garden here.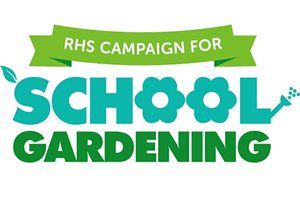 ---
Here are some of the schools we have helped.
In general the success of these projects depends on the enthusiasm and support of teachers and/or parents.
St. Alban's Catholic Primary School.
Food4Macc funded materials and provided labour to build two raised beds.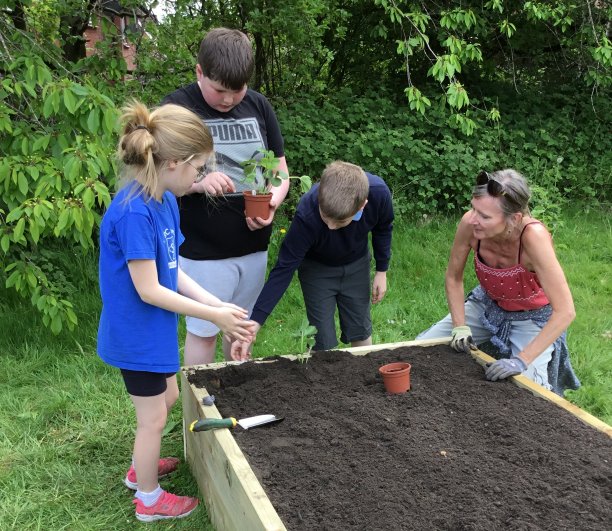 Rainow School.
Food4Macc funded materials for the raised beds.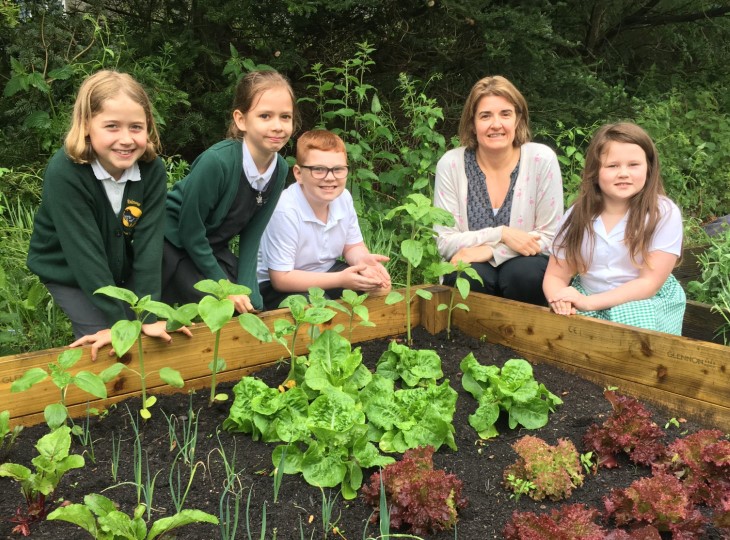 Hollinhey School, Sutton.
Food4Macc funded the purchase of seeds and gardening tools,
and later refurbished the existing raised beds.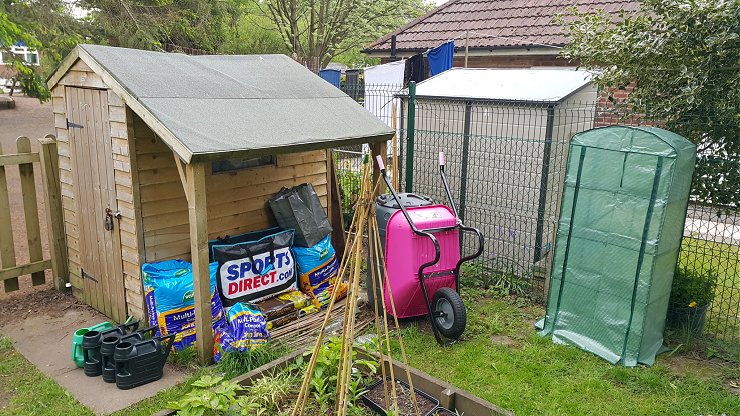 Bollinbrook School.
Food4Macc purchased a greenhouse.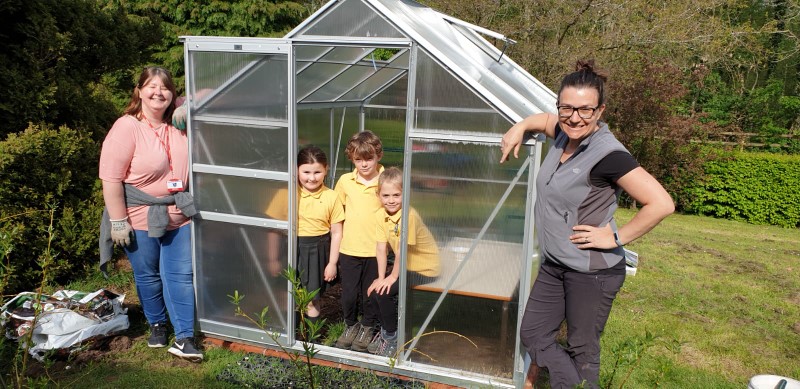 Park Royal School.
Food4Macc purchased a greenhouse.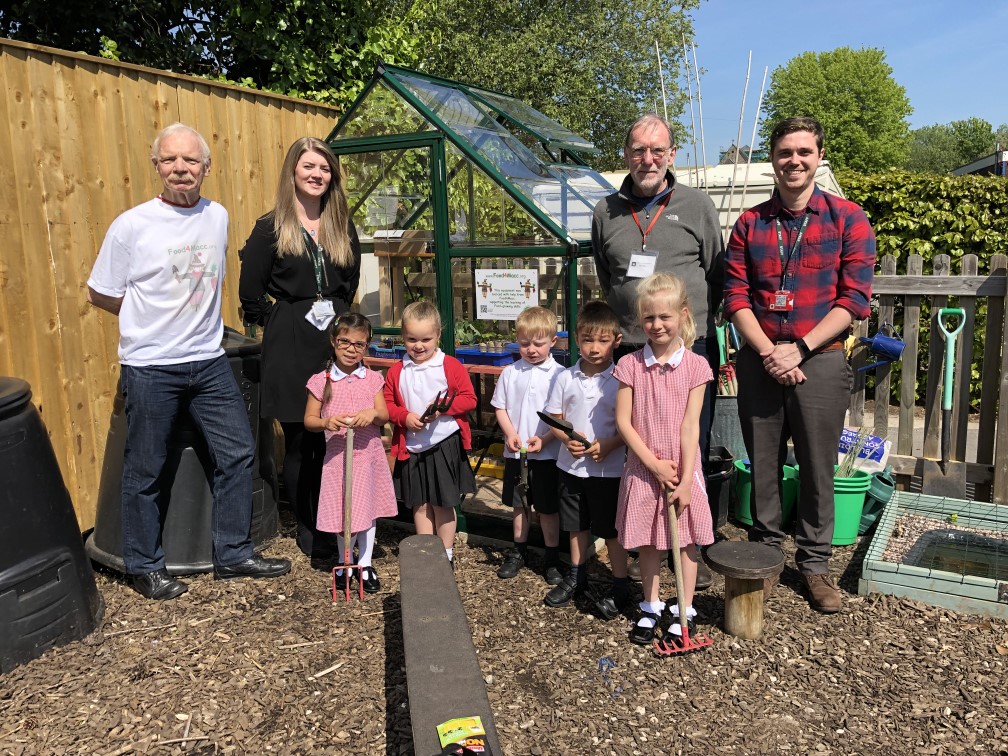 Ashgrove School.
Food4Macc built three small raised beds.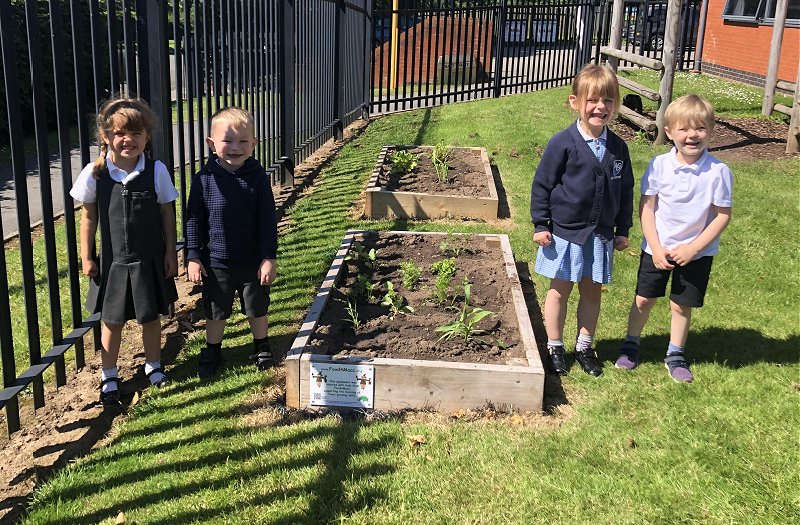 Ivy Bank School.
Food4Macc provide seeds and hand tools.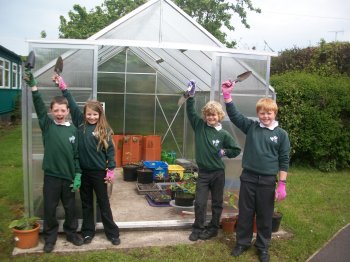 Pott Shrigley School.
Food4Macc volunteers filled the raised beds (not the best weather!).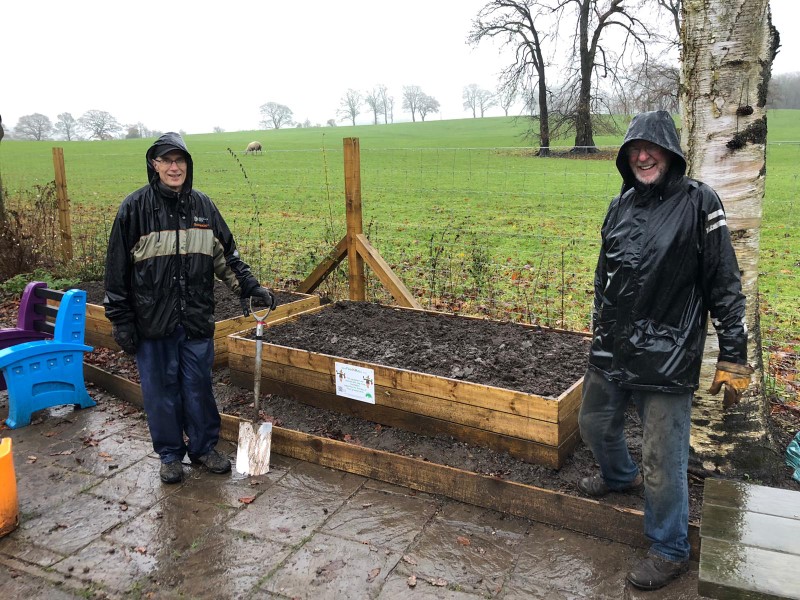 food4macc@gmail.com or 07824 860566