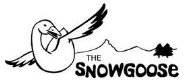 Pub Information
Tel: 01298 78366 email:joy@snowgoose.mobi
The Cat & Fiddle has recently been taken on by Stuart and Nelly Melia, proprietors of Macclesfield's Snowgoose cafe bar and the Snowgoose Live.
Already the ambience of the pub has changed - come and see for yourself!
Opening Hours
9.30 am til 8pm - or 11pm if it is a clear evening.

---
Menus
As of mid June we offer this menu until 5pm Wednesday - Saturday.
The Chef's days off ( Monday and Tuesday) are "Soup and Sandwich" days.
Lunch Menu
See also our special Sunday Lunch Menu below
Starters
Fresh Soup of the Day, with with FWS bread £3.95
Homemade Chicken Liver Pate served with Toast and Chutney£4.25
Creamy Garlic Mushrooms with Crusty Bread and Rocket Garnish £4.25
Home made Fish Cakes with Chilli Dip £4.25
Mains
Beef Burger topped with Mature Cheddar £7.95
Beer Battered Cod and chips sml 6oz / Ige lOoz £7.00/£9.95
Felafel served with pitta bread, salad & chilli sauce £7.95
Homemade Beef & Guiness Pie £8.95
Gammon, Egg & Chips £9.95
Sausage, Mash & Onion Gravy £8.95
Ploughmans Lunch, ham, cheese, bread & pickle £7.95
Sandwiches (Available Every Day)
Fresh Baguette or sliced white or brown bread
Hot Roast Beef with Wholegrain Mustard Mayonnaise £5.95
Roast Ham and English Mustard £4.95
Mature Cheddar and Red Onion (v) £4.95
Bacon, Lettuce & Tomato £4.95
Brie & Sundried Tomato £4.95
Tuna Crunch £4.95
All served with salad garnish
Pint/Half pint of Chips £3.00/£1.50
Dessert
Apple Pie with Cream, Ice Cream or Custard £4.95
Rasberries & Ice Cream £4.95
Lemon Cheesecake with raspberry coulis £4.95
---
Sunday Lunch Menu
Starters
Freshly made Soup of the Day served with Crusty Bread £3.50
Hummus served with Pitta Bread and Olives £3.50
Homemade Brandy and Herb Chicken Liver Pate served with Toast and Chutney £4.25
Garlic Mushrooms £4.25
Crayfish Cocktail Salad £4.25
Warm your toes by the fire Free
Mains
Roast Beef with all the trimmings £9.95
Pork Chop with Apple, Mash Potato and Cider Cream Sauce £9.95
Pan fried Garlic Tiger Prawn Salad with French Dressing & Bread £7.95
Beer battered Cod with Chips, tartar sauce & Side Salad -Large £9.95 or small £7.00
Felafel served with Sweet Chilli Cumberland Sauce and Roasted Vegetables £8.95
Pint/Half pint of chips £3.00/£ 1.50
All served with side salad or seasonal vegetables
Dessert
Apple Pie with Cream, Ice Cream or Custard £4.95
Rasberries & Ice Cream £4.95
Lemon Cheesecake with raspberry coulis £4.95
---
About the Cat and Fiddle
The Cat and Fiddle Inn is doubly famous, both as the second highest inn in England, and by giving its name to the A537, the Cat and Fiddle pass over the hills that separate the Peak District's "Derbyshire Dales" from Staffordshire and the Cheshire Plain to the west.
The Cat and Fiddle's location offers panoramic views as far as the hills of Wales, making a popular stopping point at weekends and during the long summer evenings.
In addition to A537, the Cat and Fiddle is at the hub of several ancient tracks over the hills, and has become a popular refreshment stop for walkers, cyclists, mountain bikers, and the motorcyclists who come to enjoy the twisting circuit from Buxton to Macclesfield and returning along the A54 from Bosley. The Cat caters for people in outdoor clothing and footwear in the snug Moorland bar, and has a separate lounge bar and restaurant for families and group parties.
On several dates throughout the year visitors can enjoy helicopter flights from the Cat and Fiddle. The flights are often booked as birthday gifts, and many families arrange to meet here for a celebration meal in our dining room. See Activities