Villars Recycling and Waste Disposal
The recycling bins near to the Roche Grise apartments are labelled with pictograms which are not the clearest!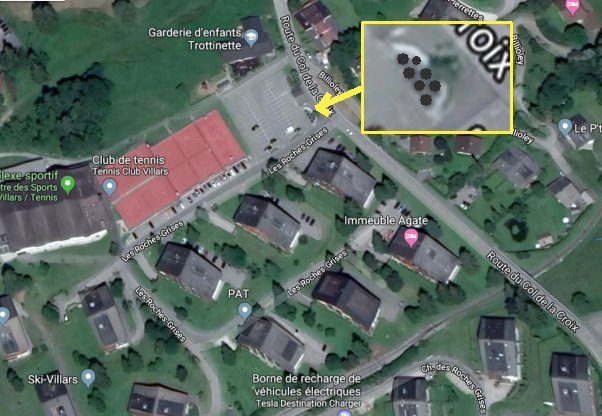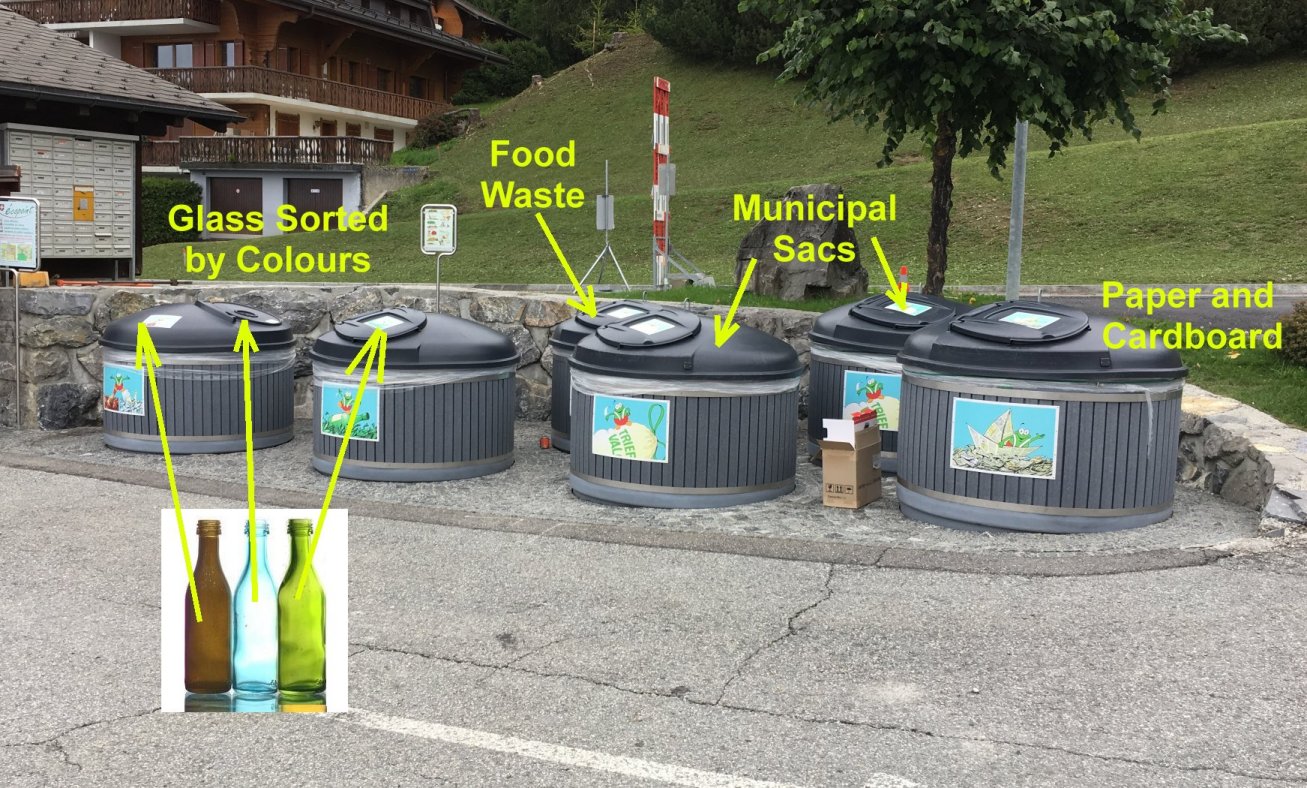 If you look carefully, the bin on the left is for glass, and has two separate holes, for white and brown glass, and to the right of that is a bin solely for green glass.
Directly behind the glass bins, is a bin for food waste - ALL food waste including meat and cooked food - not just compostable material such as peelings.
On the far right is a paper and cardboard bin, and in the middle are bins reserved for the white municipal plastic bags of general rubbish.
We have to buy these expensive plastic bags, so amuse yourself by seeing how much you can cram in to each bag.
(Tip: the bag is bigger than the pedal bin it rests in, so take it out of the bin to get the maximum volume.)
Tetrapak milk and juice cartons can be flattened if you prise up the folds. Then they slide down the side of the bin bag without taking up any volume at all.
Plastic Bottles, and Aluminium cans?
You can take them to the Migro supermarket which has a recycling point on the left at the foot of the stairs.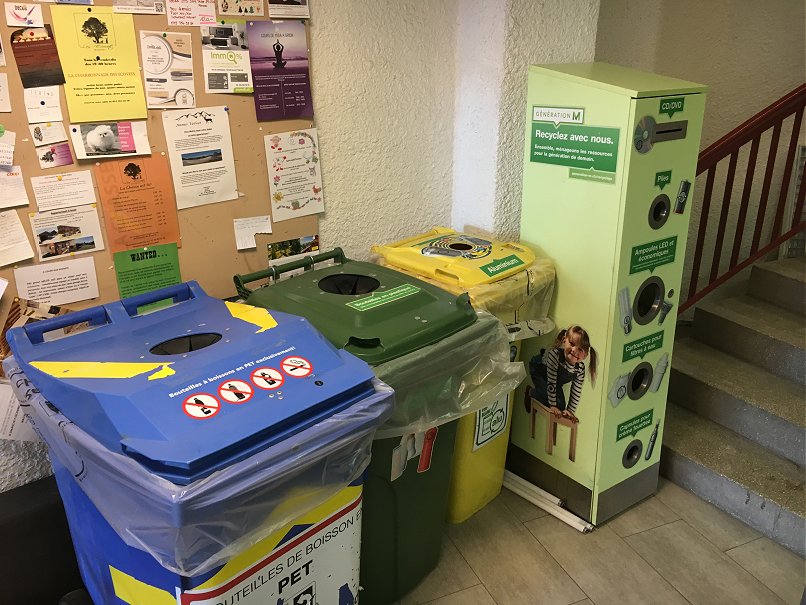 Here you can recycle clear plastic PET bottles, other HDPE plastic bottles, Aluminium cans, and DVDs, batteries, light bulbs, etc.