Garden Share GS035
Ivy Lane Area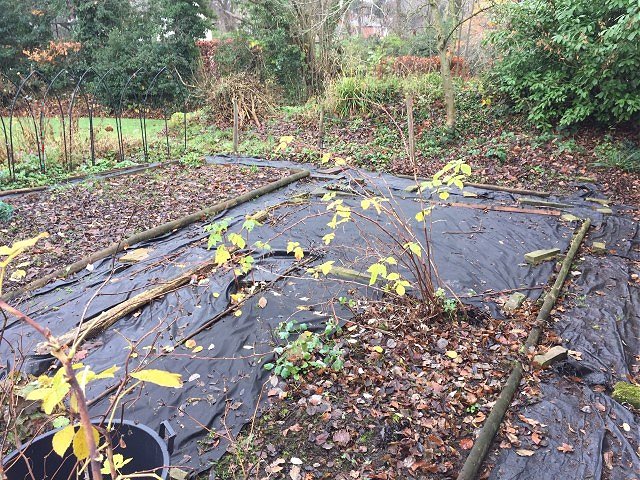 This Macclesfield plot is in the Ivy Lane vicinity, and is perhaps the most 'ready to go' site we have offered.
The owners (themselves experienced gardeners and vegetable growers) are getting used to the idea that it is becoming a bit too much for them. Having recently harvested their last beans they are keen that it does not now "go to waste". They would be happy if someone (a GardenShare 'Grower') took it on.
There are 2 large beds - 20'x8' and 16' x11' running side by side with a path between them. They enjoy a sunny aspect. Currently (as of November 2018), they have been (or are being) prepared for the winter, i.e. all produce harvested, cleared of weeds and then covered in black plastic fabric.
The owners have used the beds for many years, regularly feeding/manuring the soil as required – these beds reflect a heritage of being well looked after for decades. There are well established composting bays – evidence of many years of good practice by the owners. There is a tap, a hose, water butts, a power point – and an outside loo! No shed storage comes with this plot.
Access to the plot is via the front drive and onsite parking is generally fine – there are no steps to negotiate. No dogs, please – and no children or smoking on the site. Given the long waiting list for allotments – and the initial state that many allotments start out – this is indeed a dream opportunity for the right person. It's in great condition and ready to go! Once we have completed the formalities, you simply need to come along and start planting!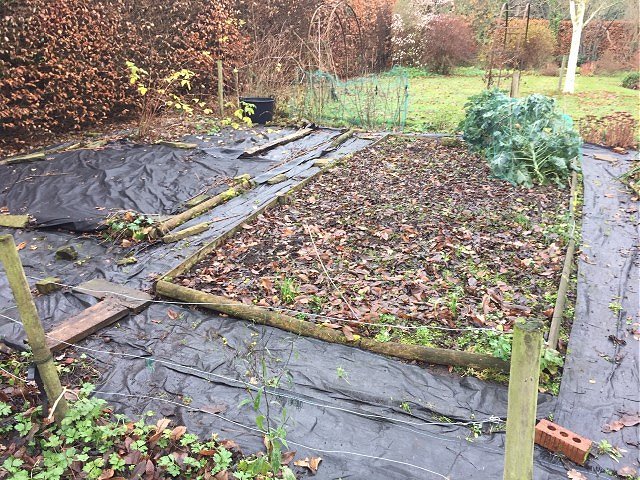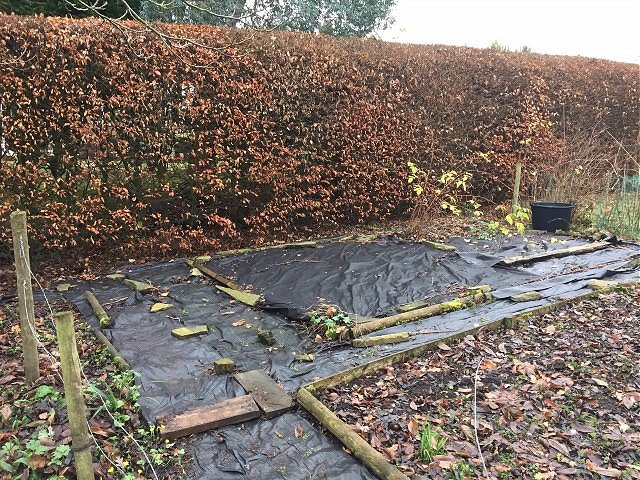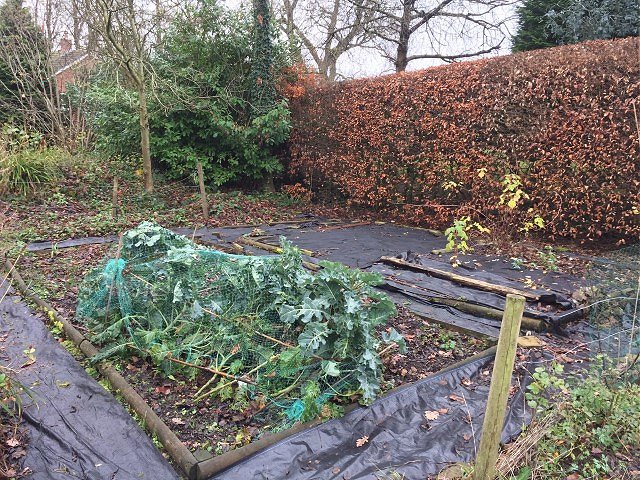 This plot is another example of what was once a productive vegetable garden potentially going to waste unless a grower who could make good use it comes forward – is that YOU?

---
New gardens are being offered all the time, if you'd like to be kept informed of these please get in touch.
Email for more details or to arrange a viewing:
Contact our Garden Share Coordinator Bill Pettipiece on
food4macc@gmail.com or 07710 878348
How to set up a Garden Share Scheme

Sample Draft Agreement for Sharing a Garden