Garden Share GS033
Gawsworth, Church Lane Vicinity.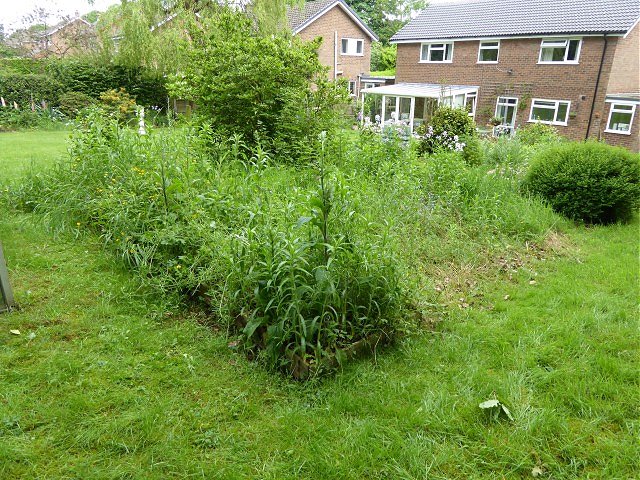 The plot is in Gawsworth in the Church Lane vicinity. The owners (themselves experienced gardeners and vegetable growers) are no longer able to make use of it. They are keen that it does not "go to waste". They would be happy if someone (a GardenShare 'grower'), took it on - they are not looking for anything in return.

Although tended until last year, the plot has recently been neglected somewhat and so (as at June 2017) it has developed several months' worth of weeds. The plot comprises what currently looks like a single area of approximately 4 x 2 metres but closer inspection of the growth reveals that this is sub-divided into wooden raised beds.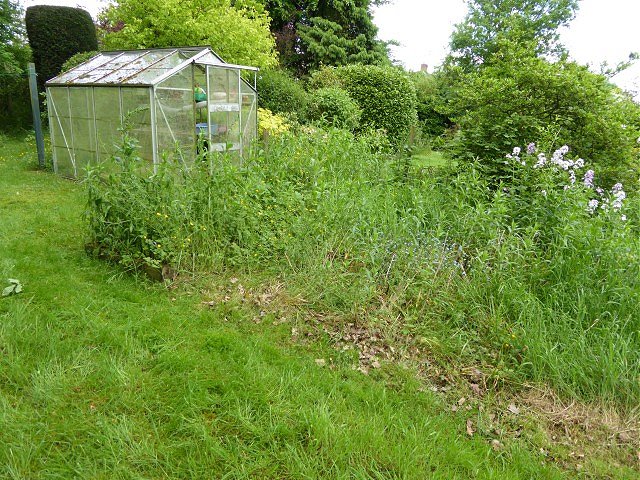 As one would expect from having been nurtured for many years, the soil in these beds is decent quality (as last year's courgettes and runner beans would testify!). Onsite, there is a water butt and a greenhouse. The latter is somewhat neglected but is in sound condition.

The plot sits in plenty of open space but is shaded to a degree by trees. Power is available if required, parking is on-road outside and there is a water tap.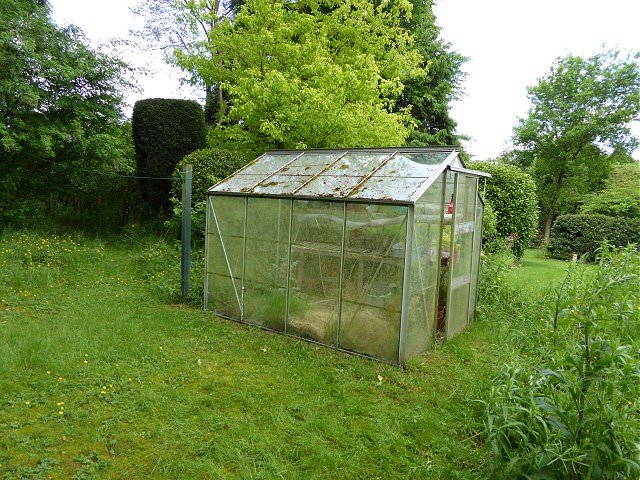 Initially, the owners would prefer the grower to avoid coming on Thursdays but are otherwise flexible about when the grower is onsite. They are also flexible about who takes on the plot (male/female, couple, etc) but they rule out bringing a dog onsite.

Prior to planting, whoever took on this plot would need to spend a little time removing the current weed growth – none of these weeds seem too pervasive.

This plot is another example of what was once a productive vegetable garden potentially going to waste unless a grower who could make good use it comes forward – is that YOU?

---
New gardens are being offered all the time, if you'd like to be kept informed of these please get in touch.
Email for more details or to arrange a viewing:
Contact our Garden Share Coordinator Bill Pettipiece on
food4macc@gmail.com or 07710 878348
How to set up a Garden Share Scheme

Sample Draft Agreement for Sharing a Garden