Garden Share GS028
Poynton, Bulkley Road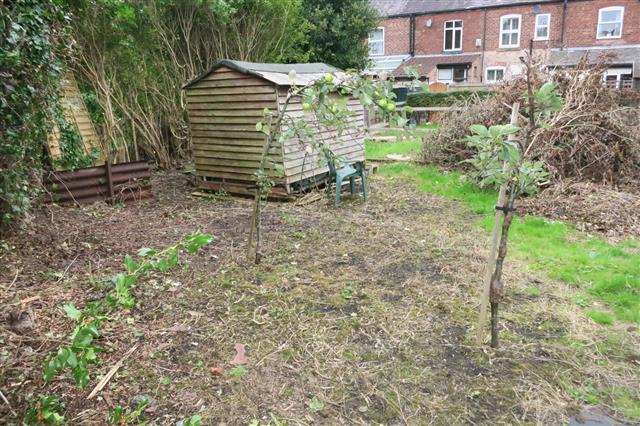 This site is one of several back gardens that are grouped together behind (and separated from) a row of terraced houses in which their owners live. It is adjacent to an existing GardenShare site that has been operating successfully for several years by Sarah Bradley and was featured in the GardenShare video (it starts approximately 1 minute 17 seconds into the video).
The success of the first Gardenshare plot has prompted another owner to offer this plot.
The site is one of four adjacent plots first used for growing food during the war as part of the Dig For Victory campaign. They are all at the rear of a housing terrace and are accessible via a side entry.
The plot measure approx 11 x 7 metres and (as at September 2015) has been cleared of much of the overgrown vegetation. (see photos) - it was also strimmed in summer 2014 but, untended, it re-grows! The owners have indicated that they are willing to help financially and physically with some of the cost/effort of strimming again if the plot is taken on by a GardenShare person. An informal path runs through the four plots and is used by the owners to access a relative's house in a nearby terrace.
A tap is accessible and electric power can be made available. There is a brick greenhouse base, a compost bin, an old shed and a bench on the site all of which are removable if required. The plot is partly shaded by bush foliage / low trees but the owner has again suggested that help could be available to reduce the height of these. Currently this shaded area is where the shed and bench are located.
The soil is productive but will need an amount of physical effort to get it fully prepared for planting. Again, the owner is receptive to helping with rotavator hire.
Parking is available on-street near the premises. Currently the site has a very productive plum tree and an apple tree.
The owners are optimistic that the three other adjacent plots (which belong to other neighbours) could also be available for a GardenShare so longer term (or maybe sooner?) there is scope for some innovative thinking about how to use the overall space e.g. a group of friends: a "mini co-operative"; or an ambitious lone gardener! Suggestions, please.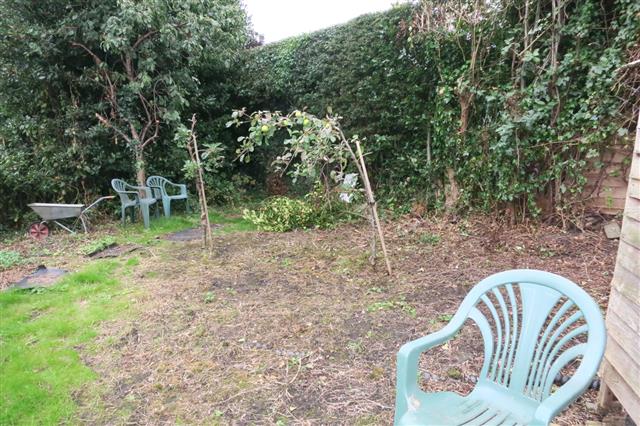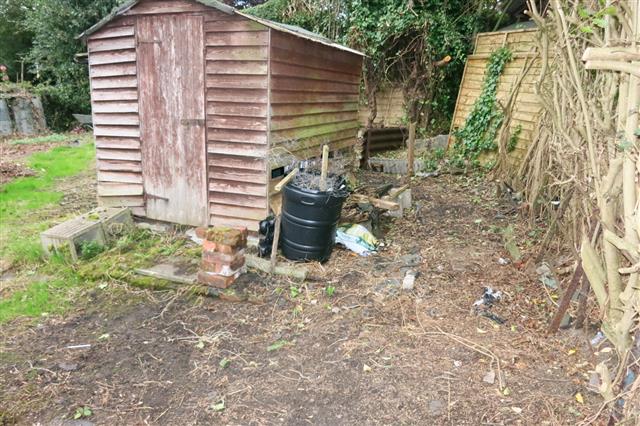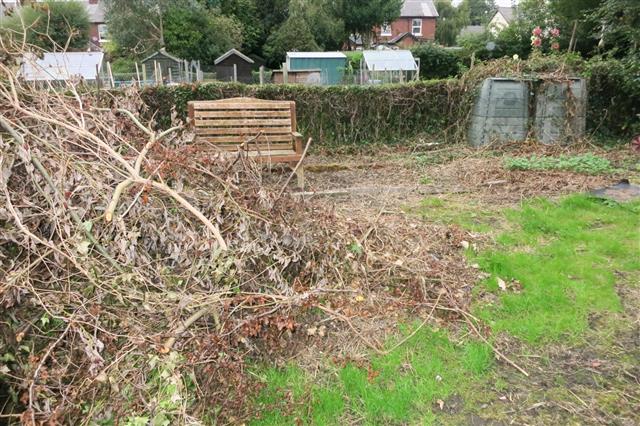 ---
New gardens are being offered all the time, if you'd like to be kept informed of these please get in touch.
Email for more details or to arrange a viewing:
Contact our Garden Share Coordinator Bill Pettipiece on
food4macc@gmail.com or 07710 878348
How to set up a Garden Share Scheme

Sample Draft Agreement for Sharing a Garden