Garden Share GS026
Poynton, Bulkley Road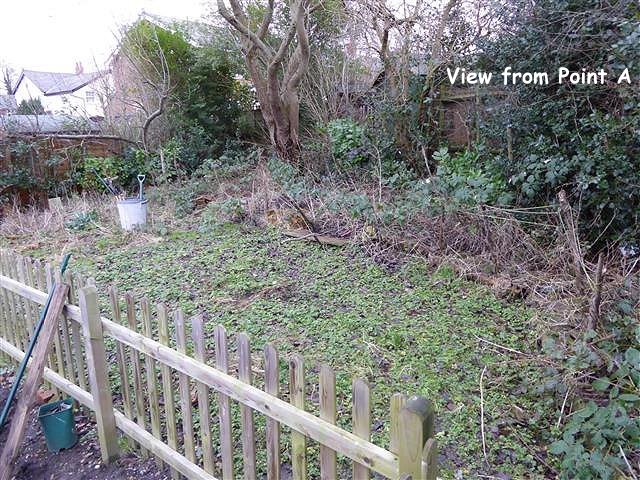 This site is one of several back gardens that are grouped together behind (and separated from) a row of terraced houses in which their owners live. It is adjacent to an existing GardenShare site that has been operating successfully for several years by Sarah Bradley and was featured in the GardenShare video (it starts approximately 1 minute 17 seconds into the video).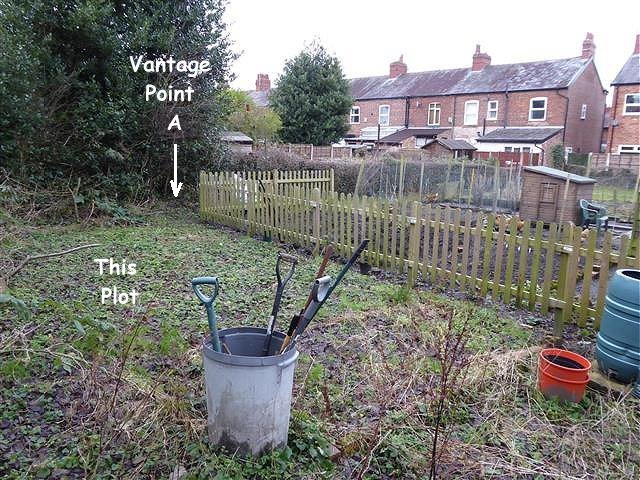 The plot is rectangular and approximately 5 x 10 metres. On the plot there are already a few growing beds individually bounded by brick borders. These beds have not been used for some time but are not particularly wildly overgrown. A nearby small tree causes some minor shading from the sun but this tree is on a different plot and the owner of that plot has indicated that they plan to remove it for their own purposes - timescales are not known but this is probably not significant.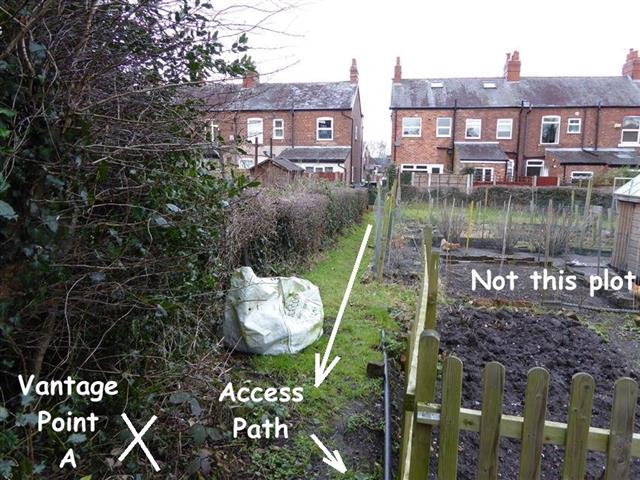 Access to the back gardens is along a level path via a locked gate to the rear of the terrace - you will be given a key. Parking is on-street nearby. Currently there is no shed or tool storage capability on the site but the owner is receptive to suggestions for a small construction. Although there is no tap onsite, the owner is receptive to modest water-capture mechanisms being constructed on site. The owner is currently planning to fund and erect a small fence around her plot to identify its boundaries. However, the current lack of fencing does not effect the working of the plot.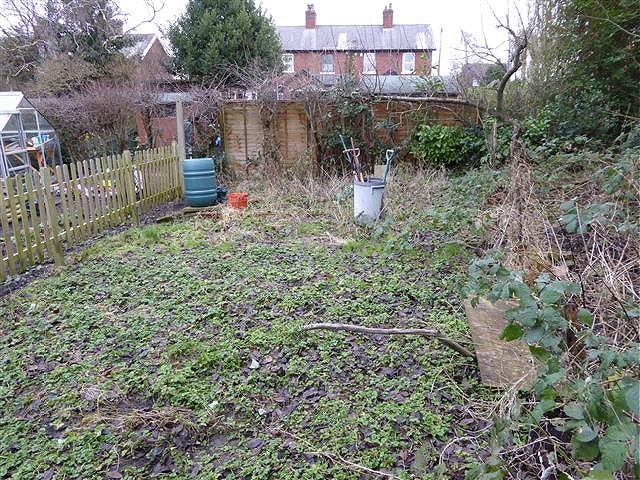 To initially make the site productive, the person who is successfully assigned to the site (the "Gardener") would need to do some digging/weeding, probably starting with the already-defined beds. The owner is pretty relaxed about whoever is assigned to the plot - they simply want to see that the plot is being put to good use since they themselves are too busy to make use of it.
---
New gardens are being offered all the time, if you'd like to be kept informed of these please get in touch.
Email for more details or to arrange a viewing:
Contact our Garden Share Coordinator Bill Pettipiece on
food4macc@gmail.com or 07710 878348
How to set up a Garden Share Scheme

Sample Draft Agreement for Sharing a Garden