Garden Share GS025
Birtles Road/ Leisure Centre Area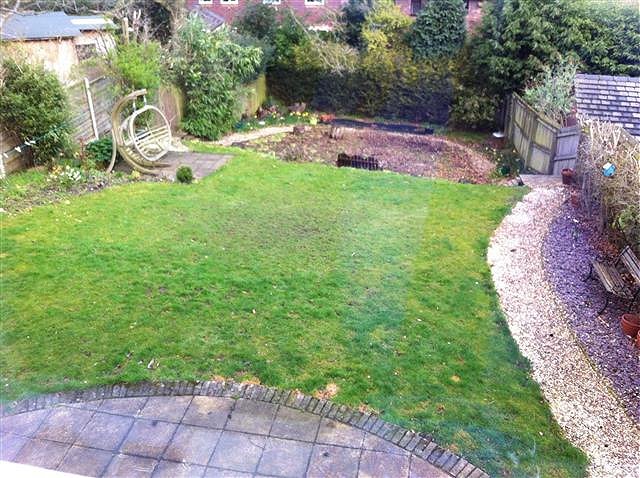 This site is a well-sheltered sun trap at the rear of the owner's house. Although untended for many years, the growing area is well covered with weed control fabric and this has successfully prevented vegetation from growing wild - previously the area was part of a farm field containing cattle and so the soil underneath is good.
The growing area is approximately semi-circular shaped with a diameter of about 10 metres. There is an electric power point, water is available via a hosepipe and the owners are offering shed space to store tools. This garden has the potential to quickly be a productive vegetable/fruit plot since whoever takes it on will not need to spend too much time readying it for planting.
The garden is accessed via a number of steps at the front of the house, then a 20 metre sloping path along the side of the house with a few more steps down into the growing area. Parking is usually available on the drive - if the drive is fully occupied then parking is readily available on the nearby streets.
The owners have requested that no dogs are allowed since they have a rather enthusiastic one of their own!! This dog will be kept indoors when the grower is working in the garden. Given their dog's nature, the preferred access mechanism is that the whoever uses the plot should routinely text ahead of their arrival so that the dog can be taken indoors.
The owner is not expecting any share of the produce grown on the plot.
This site should need only a little effort to get things growing - whoever takes it on could choose to remove the existing weed control fabric in small increments to suit their purposes - or tackle it all in one go! Flexibility; A plot that will tick over nicely; and a good alternative to the long allotment waiting list. What more do you need!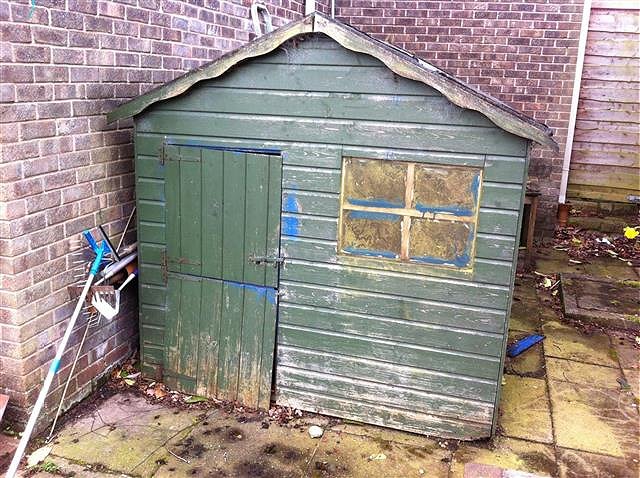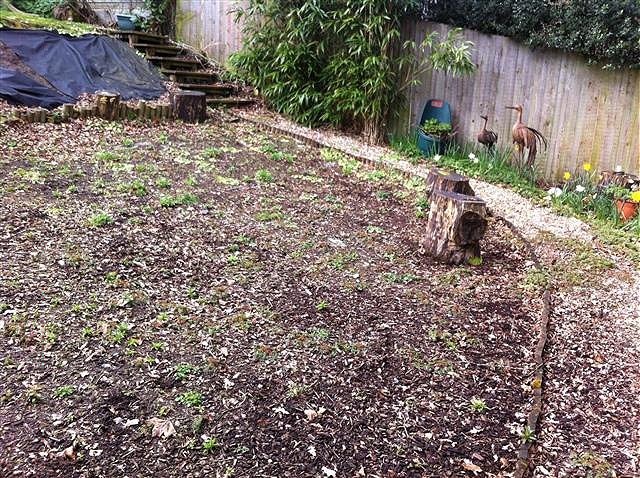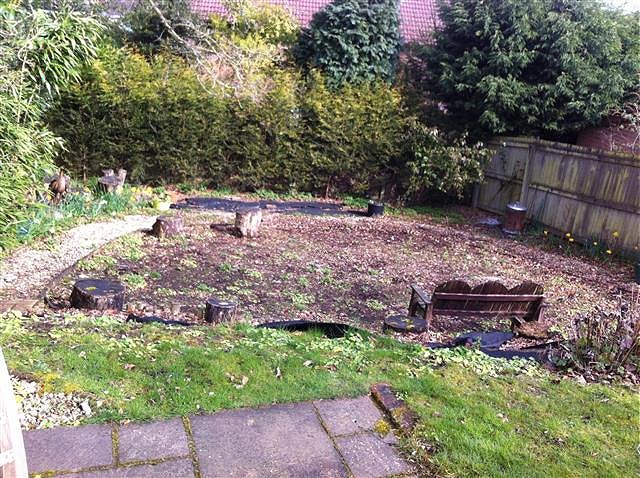 New gardens are being offered all the time, if you'd like to be kept informed of these please get in touch.
Email for more details or to arrange a viewing:
Contact our Garden Share Coordinator Bill Pettipiece on
gardenshare@food4macc.org or 07710 878348
How to set up a Garden Share Scheme

Sample Draft Agreement for Sharing a Garden