Garden Share GS023
Chiltern Ave area, Macclesfield South West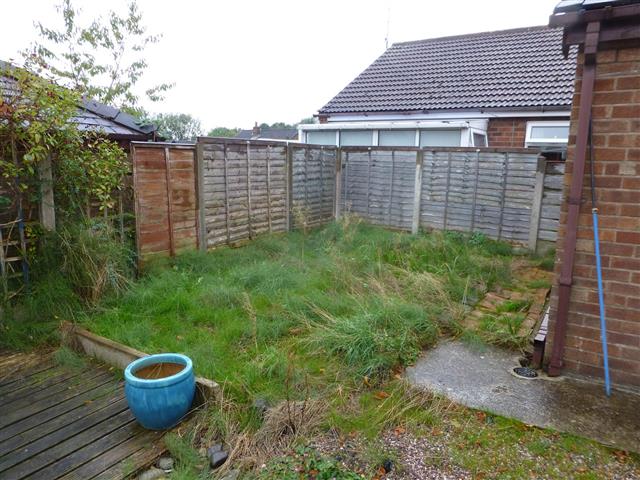 This is a site with a 'Food4Macc heritage'! It has become available for a third time having previously been used by two other Food4Macc GardenShare people. [The first relinquished it when he got an allotment - the second moved away from the area for family reasons.] Although the plot was in use until a year ago, it has since become overgrown again.
The sheltered growing area is behind the owners' house, hidden from external view by a fence. This south-facing site comprises a single large bed of area approx 6 x 4 metres. Water is available via a water butt/ tap and the owners are offering space to store tools.
This garden has the potential to be returned again to being a productive vegetable/fruit plot but whoever takes it on will need to clear the beds of the vegetation/weeds that have grown since the last user moved away. The productivity of the previous owners is testimony to the fertility of the soil!
The recommended approach would be to clear and plant the bed in sections, one a time. See photos - these were taken on a rainy day after the peak of the 2013 summer.
The owner would be supportive if the grower wished to expand the size of the plot to grow more produce.
Car parking is in the adjacent side-road and access to the plot is via a gate at the side of the house.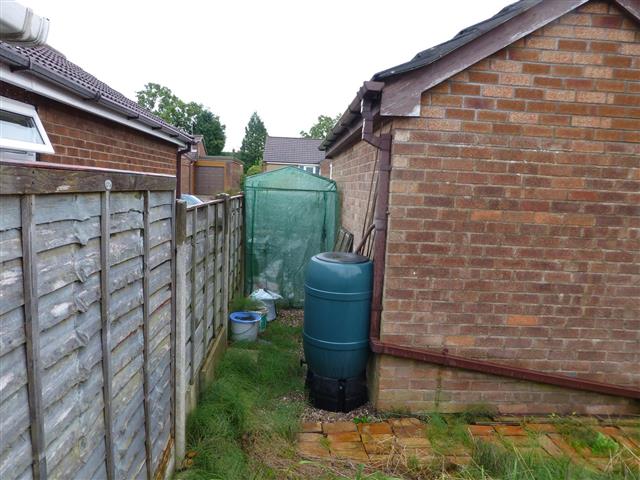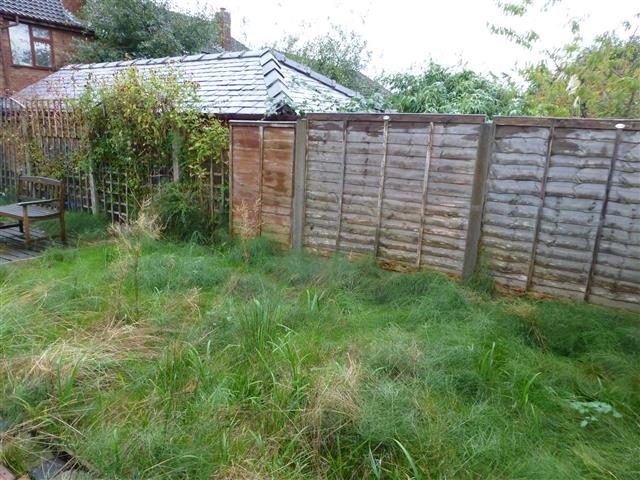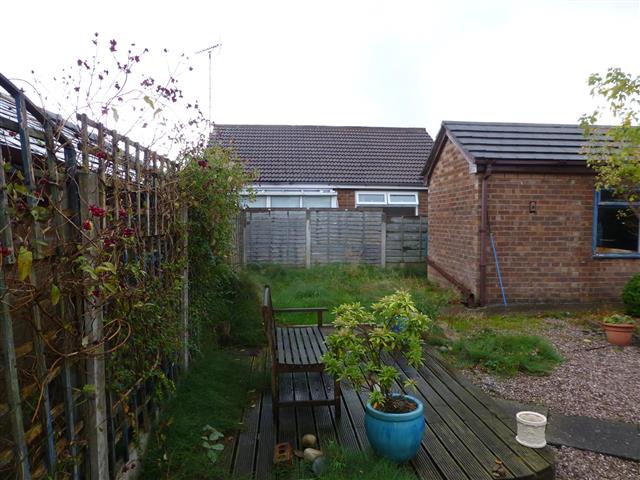 New gardens are being offered all the time, if you'd like to be kept informed of these please get in touch.
Email for more details or to arrange a viewing:
Contact our Garden Share Coordinator Bill Pettipiece on
gardenshare@food4macc.org or 07710 878348
How to set up a Garden Share Scheme

Sample Draft Agreement for Sharing a Garden