Welcome!
November 4th 2019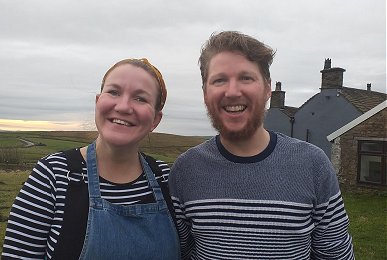 Having admired Flash bar stores for many years, we finally had the opportunity to purchase the business from Lynsay, who after 10 years was looking for a new challenge.
We are both really excited to be in the position to take over Flash bar stores after 11 years running the Yondermann Cafe at Wardlow Mires.
We believe the location and the feeling we get from the business, plus our commitment to excellent food and service, will be a great match for Flash Bar Stores and us.
Hope to see you soon...
Julie and Alasdair.
What Do We Offer?
Good food, including homemade cakes and pies. New Menus

Freshly brewed tea and coffee - a new coffee machine and provisions from Buxton Roastery are in place.

Locally sourced produce including eggs, honey and chutney

Newspapers and magazines

A new wood burning stove to warm the building

Free Wi-Fi

Groceries, and some fruit and veg.

Walkers, Cyclists, and Bikers welcome.

The cafe will continue to be dog-friendly.

Off-Sales of local beers.

Opening Hours 8am - 4pm seven days a week.


Contact: mail@flashbarstores.co.uk
New Phone No: 01298 27804