Menus
Flash Bar Breakfasts…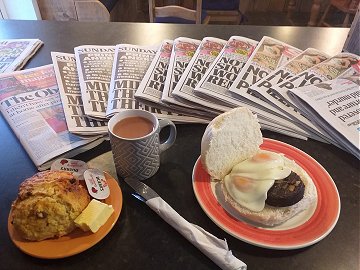 Choose from the following items to create your perfect plate.
Butchers bacon,
Butchers sausage,
Free range Egg (fried, poached or scrambled)
Vegetarian sausage,
Black pudding,
Mushrooms,
Plum tomatoes,
Oven roasted cherry tomatoes,
Beans,
Oatcake(v,vg)
Hash brown,(v,vg,gf)
Fried bread,
2 Toast (white or wholemeal)

---

Sandwiches and Snacks..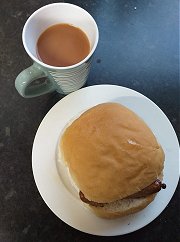 Butchers bacon
Butchers sausage
Free range eggs
Bacon and sausage
Bacon and egg
Sausage and egg
Bacon, sausage and egg
BLT
Things on toast..Free range eggs,
cheese or beans
Derbyshire Oatcake and cheese

See counter for a selection of freshly baked local pies or pasties.
Ask us for cold sandwich or toastie fillings.
Add a bowl of chips.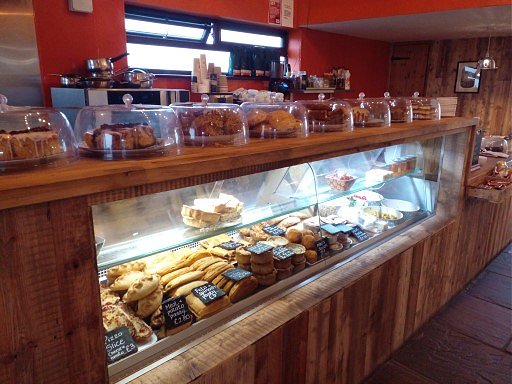 ---

Wet your Whistle..
Drinks at Flash bar cafe..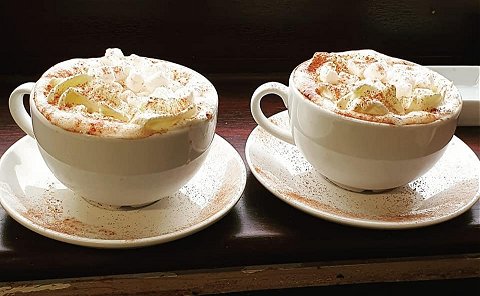 Buxton roastery coffee..(Decaf available)
Flat white
Americano
Latte
Cappuccino
Tea (Decaf available)
Tea mug, pot, or pint
Herbal teas
Melting hot chocolate
Extra toppings..cream or marshmallows
Milkshakes made with ice cream..Strawberry, chocolate or banana.
Selection of cold drinks in the fridge.
---
Made By Us
Don't forget our ever changing range of home made cakes and quiches!
See some examples on our Facebook Photos