Contact: admin@macctastic.org

---
Activities

Our Series of Public Meetings has been suspended
but our Facebook discussion group is very active, a number of campaigns are running
and we list upcoming events below:-

Previous Meeting Notes
---
Latest News


Safer Cycling in Macc



The best route across town in a car is often not the best route on a bike.
See some alternatives.


---


Zero Waste Services



Scoop and Scales have a refill shop in the Old Sunday School

(Heritage Centre),

Roe Street, Macclesfield, SK11 6UT




four days a week.


More Information




---




Would you like to support the campaign to reduce our urban speed limit

s, to protect other road users?
See the Petition



---

Read our Newsletters

Our most recent newsletter can be read using the link above, you can also subscribe and read past editions






See how to show these events automatically in your own Google Calendar here

---
Current Topics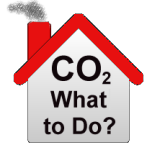 Perhaps the issue that dwarfs all other concerns. Macctastic has joined with
Transition Wilmslow
and
Transition Bollington
as 'The Cheshire East Climate Action Alliance', to present a combined approach to local government.
See our response to Cheshire East's consultation
here
If you are wondering how to modify your own lifestyle to reduce CO
2
emissions,
co2whattodo.org
contains some useful information.

If you want to know facts and figures about Climate Change, this BBC page includes a link to download a 197 page briefing document.
---

A
Student-led promotion of sustainability activity in schools, and links between schools, sharing best practice. 15 students from 5 different schools involved.
Listen to Esther's interview on Canalside Radio here .



Tytherington School students met with Michael Gove. Details


The group participates in FridaysForFuture school strikes.
See Upcoming Events

King's School student Ben O'Donnell created this video of Macclesfield's Climate Protest on 20th September.


Tythy Goes Green have helped negotiate that no drinks in plastic bottles will be sold as part of the in-school catering provision from September 2019.
Details


Contact:
EcoYouth@macctastic.org
---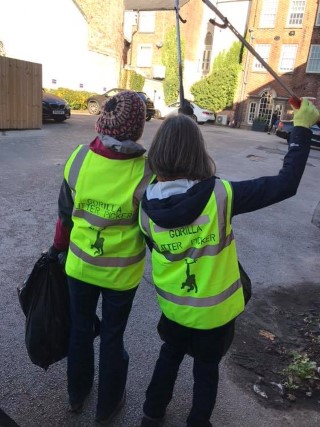 Litter / Guerrilla Clean-Up - Litter is free to be washed into rivers and travel to the sea. Rubbish that is put in

any

bin is unlikely to do so. This group is developing a list of interested participants, Council loaned equipment?, working with local businesses? Download more information in .PDF form .

Contact: Litter@macctastic.org
Engaging with Neighbourhood Community Groups - Several of these groups have aims for their neighbourhood that overlap with Macctastic's aims. More Details.
---
Macclesfield's Mug Library has been lending at 7 Treacle Markets this year!
We have over 100 ceramic mugs that can be borrowed instead of disposables, and you can find us at the Treacle Market every month (outside Fat Face), as well as other events across Macclesfield and beyond.

If you would like the mug library at your event please contact
muglibrary@macctastic.org
or fill out the online request form here.


If you can offer an hour of your time to look after the library on a Treacle Sunday there is an online rota here .
---

Plastic Reduction - Macclesfield has its own plastic reduction website NotJustOnce.org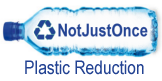 Get in touch if you would like to work on encouraging local businesses (especially fast food) to use less plastic containers and cutlery.

Contact: admin@macctastic.org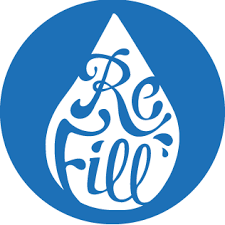 Refill - we have set up several local Cafe's to offer free water bottle refills, without obligation to buy anything, as a way of reducing the number of plastic water bottles requiring disposal.

More Details.


---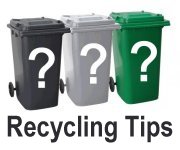 Recycling in Cheshire East:


If you would like to know more about how your local recycling works,
visit the Recycling section of NotJustOnce.org or
download the Cheshire East flyer.


Food Waste Collection
See the Cheshire East Web Page
or
Download their Food Waste Flyer as a PDF file


Watch Ansa's Video Guides to Recycling here


---

Terracycle:


Many items that are not accepted by Cheshire East's recycling system, such as crisp packets, can be dropped off at a number of Terracycle collection points in Macclesfield.



---
Zero Waste:



'Scoop and Scales' has established a 'bring your own container' buyers club in Macclesfield.

Scoop and Scales now have a website, www.scoopandscales.co.uk

and have published an updated product list.

Download the newsletter. For more information contact:- Scoopandscales@gmail.com

or visit their Facebook Page


Sutton Post Office

have introduced a refill scheme working with
PlasticFreeWeigh
of Knutsford.
See
Facebook Post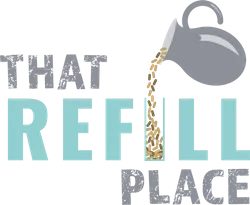 Another refill scheme 'That Refill Place' goes live in Macc on 12th August
More Information
---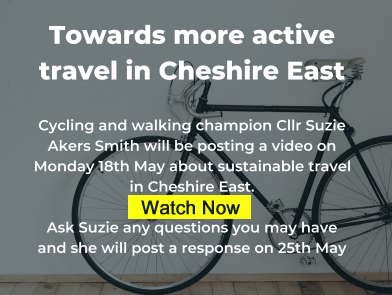 Transport - working to reduce car journeys within the town,
particularly associated with schools, encourage cycling and a 20mph urban speed limit. See 20splenty .



Safer Cycling in Macc


The best route across town in a car is often not the best route on a bike.
See some alternatives.


---

Next Meeting: TBA.
Previous Meeting Notes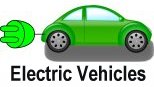 Contact: transport@macctastic.org

Thinking about an Electric Car?
Read one local person's experience here

---
Structure





We have adopted a Constitution as an

Unincorporated Organisation

, set up a bank account and have a formal leadership team.

You can download a PDF copy of the Constitution Here.



Meet the team:


• Tracy Kelly (Chair)
• Tony Shaw (Treasurer)


• Pilippa Beska - (Secretary)




• Kate Ellis (Social media)




• Alexandra McKay (Social media & Climate Action Sub-group)




• David Mayers (Transport Sub-Group)




• Louise Murphy (Social Media & Marketing support)


• Gordon Richardson (Climate Action Sub-group)
• Clare Marchbank (Litter Sub-group)



Listen

To Tracy Kelly's interview on Canalside Radio here

Please contact us if you are interested in learning more: admin@macctastic.org
---
---
Other Local Sustainability Groups