Contact: admin@macctastic.org

---
Activities
See us at the Treacle Market, Sunday 30th June

Next Public Meeting
7.30 Monday 15th July, St Michael's Church, Macclesfield.


Link to notes of the previous meeting
---
Current Topics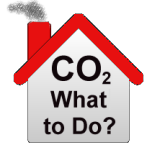 Perhaps the issue that dwarfs all other concerns. Macctastic is hoping to work with
Transition Wilmslow
and
Transition Bollington
to present a combined approach to local government.
If you are wondering how to modify your own lifestyle to reduce CO
2
emissions,
co2whattodo.org
contains some useful information. It's still in draft, so any feedback welcome.

A
Student-led promotion of sustainability activity in schools, and links between schools, sharing best practice.
Listen to Esther's interview on Canalside Radio here .

EcoBricks are being made to construct a raised bed for the Macclesfield Garden Festival on June 21-23rd.


Tytherington School students met with Michael Gove. Details

The next Fridaysforfuture school strike is on 21st June.

The next EcoYouth group meeting Wednesday 10th July,
4pm at St. Michael's. More Details


Contact:
EcoYouth@macctastic.org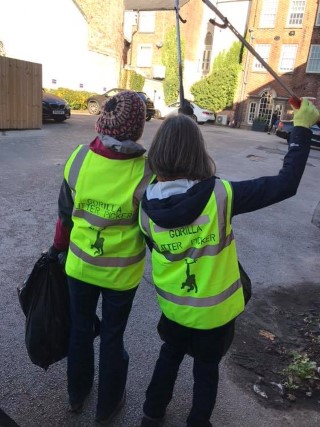 Litter / Guerrilla Clean-Up - Litter was the polite name for what is now recognised as pollution. This group is developing a list of interested participants, Council loaned equipment?, working with local businesses? more information .

Contact: Litter@macctastic.org
Engaging with Neighbourhood Community Groups - Several of these groups have aims for their neighbourhood that overlap with Macctastic's aims. More Details.
Macclesfield now has a Mug Library! We have over 100 ceramic mugs that can be borrowed instead of disposables, and you can find us at the Treacle Market every month (outside Fat Face), as well as other events across Macclesfield and beyond.

If you would like the mug library at your event please contact
muglibrary@macctastic.org
or fill out the online request form here.

Mug donations gratefully received at Treacle, or the Print Mill on the ground floor of the Heritage Centre.

If you can offer an hour of your time to look after the library on a Treacle Sunday there is an online rota here .

Plastic Reduction - Macclesfield has its own plastic reduction website NotJustOnce.org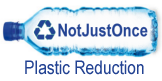 Get in touch if you would like to work on encouraging local businesses (especially fast food) to use less plastic containers and cutlery.

Contact: plastic@macctastic.org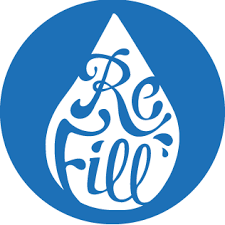 Refill - we have set up several local Cafe's to offer free water bottle refills, without obligation to buy anything, as a way of reducing the number of plastic water bottles requiring disposal. More Details.

National Refill Day Wednesday June 19th. Details





Terracycle: Some items that are not accepted by Cheshire East's recycling system, can be dropped off at a number of Terracycle collection points in Macclesfield.



Transport - working to reduce car journeys within the town, particularly associated with schools. Meeting Notes
Contact: transport@macctastic.org

Bees and other Pollinators -- how to encourage bees and other pollinating insects in Macclesfield. Mowing of grass verges; Pollinator-friendly planting etc. Contact:
Pollinators@macctastic.org

(France is set to ban garden pesticides in 2019 )





Repairing - promoting a 'repair not replace' culture.
Contact: Repairing@macctastic.org . This group met last on 3rd Dec. See current status.
---
Structure



Macctastic is still at a formative stage. As yet, our new group has no organisational structure, but the current thinking is that the energy and direction should come from the individual groups themselves, and that Macctastic should simply be a place where the groups can meet from time to time, to share ideas, resources and network connections.

The

working draft

purpose of the group is:-
"To be a welcoming and inclusive group of people of all ages, interested in living well, whilst working towards a more sustainable Macclesfield"

Listen To Tracy Kelly's interview on Canalside Radio here



If you are interested in shaping the group, please use the contact details below.


---

Background

Following the success of the 'Macctastic Less Plastic' event at the Barnaby Treacle Market event in June 2018, there have been three public meetings with the aim 'Make Macc More Sustainable'.

The name has been shortened to 'Macctastic' to reflect the new broader interest beyond plastic pollution.

Six groups have emerged, each interested in different sustainability concerns and aspirations for the town.
The individual groups meet independently to discuss how the 'ideas' can be turned into 'actions'.

If you would like to be added to our mailing list, please contact admin@macctastic.org
(you can unsubscribe anytime very easily).


At Our Public Meeting on 18th March:


The Canals and Rivers Trust spoke about how our waterways can be part of a more sustainable town and ecosystem. see meeting notes


Our public meeting, Monday 28th Jan

included a talk by horticulturist Chris Wellavize, owner of Prestbury Plant and Garden.
Chris talked about 'Greening Your Garden', including on how to attract bees and other pollinators.
The other working groups also updated the group about their activities.

Notes of the January 2019 meeting

(The notes of the November 2018 meeting are available here )



---
This interim web page, and our Facebook Group are published to provide a simple point of contact for people interested in sustainability or transition in Macclesfield.

A more professional web design is planned.
Last updated: 6th June 2019

---
---
Related Sources of Information
---