Come along to Macctastic Eco Network's eighth open meeting, to learn about what we can do in our day to day lives to combat climate change.
In May 2019 Cheshire East Council declared a climate emergency, making a commitment to carbon neutrality by 2025.
Find out how you can contribute and help make this happen.
Highlights:
How to respond to the draft Cheshire East Council Environmental Strategy and make your voice heard.

Learn about the work the Climate Action group has been doing including forming the Cheshire East Climate Action Alliance with other local eco-groups.

Hear about Macctastic's Plastic-Free Christmas campaign

Ask questions and network with other like-minded people

Doors open at St Michael's Church at 7:00pm, event starts at 7:30pm.

Hot drinks available, donations welcome.Booking helpful but not essential. This is an open event and all are welcome.
Help with Organisation Wanted
We are moving towards a less informal structure, and are looking for some extra voluntary help with roles such as:-
Secretary: meeting notes and email management
Facebook Administrators and Moderators
Events planner/organiser
Treasurer.
Constitution drafting
If you would be interested in volunteering any help on a regular basis, please email admin@macctastic.org or speak to us at the meeting.
---

Perhaps the issue that dwarfs all other concerns. Macctastic has joined with href="https://transitionwilmslow.co.uk/"Transition Wilmslow and Transition Bollington as 'The Cheshire East Climate Action Alliance', to present a combined approach to local government.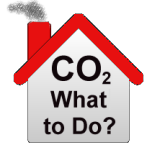 If you are wondering how to modify your own lifestyle to reduce CO2 emissions,
co2whattodo.org contains some useful information.


General Enquiries: admin@macctastic.org