Help with Organisation Wanted
We are moving towards a less informal structure, and are looking for some extra voluntary help with roles such as:-
Secretary: meeting notes and email management
Facebook Administrators and Moderators
Events planner/organiser
Treasurer.
Constitution drafting
If you would be interested in volunteering any help on a regular basis, please email admin@macctastic.org or speak to us at the meeting.
---

Perhaps the issue that dwarfs all other concerns. Macctastic has joined with Transition Wilmslow and Transition Bollington as 'The Cheshire East Climate Action Alliance', to present a combined approach to local government.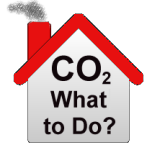 If you are wondering how to modify your own lifestyle to reduce CO2 emissions,
co2whattodo.org contains some useful information.