Macclesfield's Neighbourhood Community Groups


Macclesfield has many voluntary community groups aiming to improve their local park or neighbourhood.
This page aims to make it easy to find out about them - and join in if you wish.

Please advise any errors or omissions to enquiry@maccinfo.com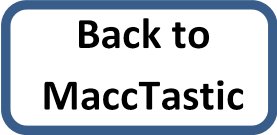 ---
About Macctastic

Following the success of the 'Macctastic Less Plastic' event at the Barnaby Treacle Market event in June 2018, where lots of people signed up to continue the conversation, there have been two public meetings with the aim 'Make Macc More Sustainable'.

The name 'Macctastic Less Plastic' has been shortened to 'Macctastic' to reflect the new broader interest beyond plastic polluton.r />
Six groups have emerged, each interested in different sustainability concerns and aspirations for the town.
The individual groups planned to meet independently to discuss how the 'ideas' can be turned into 'actions'.
If you are interested in being involved in one of the groups, please use the contact details below.
---
Structure


Macctastic is still at a formative stage. As yet, our new group has no organisational structure, but the current thinking is that the energy and direction should come from the individual groups themselves, and that Macctastic should simply be a place where the groups can meet from time to time, to share ideas, resources and network connections.

If you would like to be added to our mailing list, please contact admin@macctastic.org
(you can unsubscribe anytime very easily).